HUDY Joint Grease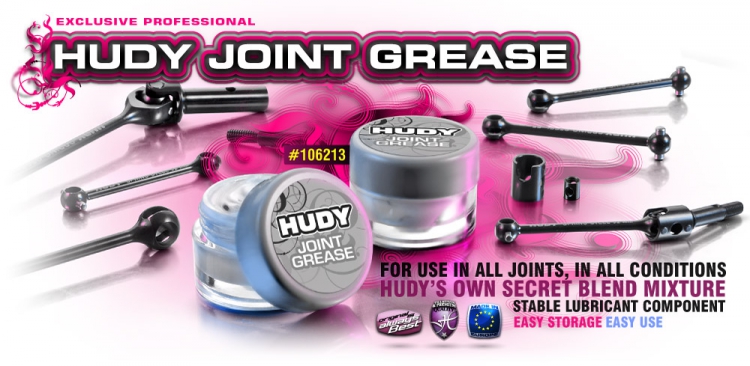 HUDY Joint Grease is specially blended to be used on all joints in RC cars. HUDY's own secret blend of grease was long-term tested by the team and is recommended for use in all conditions.
HUDY Joint Grease comes in a handy small bin and is easy to apply.
For use in all joints, in all conditions
HUDY's own secret blend mixture
Stable lubricant component
Easy storage
Easy use
Varan har lagts i varukorgen!